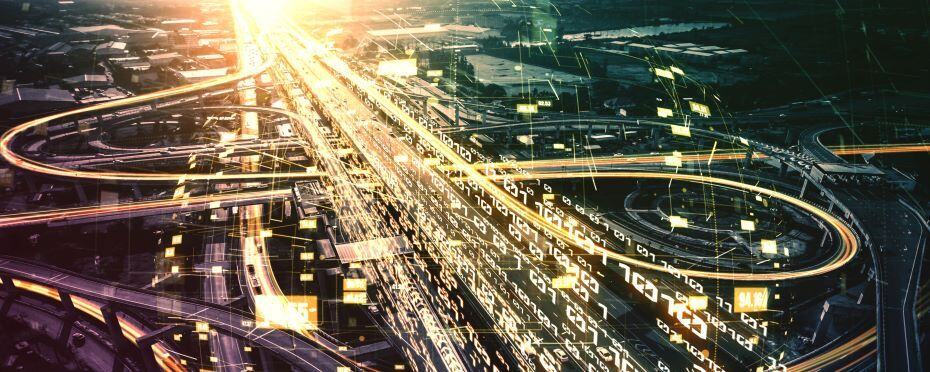 With the advent of Web3, AI and other emerging technologies, it's clear that the world is set to undergo significant transformation
As we stand on the cusp of a new era, the question on everyone's mind is: What does the future hold?
With the advent of Web3, artificial intelligence and other emerging technologies, it's clear that the world as we know it today is set to undergo significant transformation.
Emerging technologies are a significant opportunity for countries in the growth markets to enter the game and compete. According to Mohamed Baaqil, partner at Impact Partners, emerging technologies present more opportunities for developing countries to enter the market than traditional technologies.
"While mature and mostly dominated by established companies, emerging technologies are relatively new and have fewer established players. This provides an opening for developing countries to enter the market, especially those with a large pool of young, tech-savvy individuals who can drive innovation and development."
However, developing countries are falling behind as the world becomes increasingly tech-oriented. Large monopolistic companies use their limitless resources to dominate underdeveloped markets. A good example is a global player in ride-sharing services, running local taxi services out of business wherever they set their operations, like in many African countries. Furthermore, the advertisement and marketing sectors have also seen this in action, as "big tech" has brought local media on the verge of extinction in developing countries.
Thus, creating strategies that appropriately balance technology sovereignty and interdependence becomes critical. This way, developing countries can continue improving without sacrificing their ability to compete globally with large corporations, according to Franklin Peters, chief executive officer, Boundlesspay.
Why is technology sovereignty so vital?
Technology sovereignty refers to a country or organisation having control over its own technology infrastructure and not being dependent on foreign technology or companies. Emilija Vukovic, president of the Serbian Blockchain Initiative, says, "Technology sovereignty allows a country to maintain control over its critical infrastructure and sensitive data.
It encourages and supports domestic technology companies that can lead to job creation and economic growth, it allows a country or organisation to make its own decisions about the technology it uses, and how it uses it rather than being dependent on foreign technology or companies, privacy and data protection are protected through technology sovereignty, investing in domestic research and development can lead to new technologies and intellectual property that can be used to create new products and services which generate economic benefits; finally, having a robust domestic technology sector can help countries be more competitive on the global stage.
"We also believe it is important to consider how the right to control personal data can contribute to the ability of individuals to control their own digital identity and their right to digital self-determination."
While data protection and privacy are key outcomes of technology sovereignty, however, it goes beyond data, as it encompasses national security, economic independence, political sovereignty, innovation and development, comments Saad Abujubara, partner at Impact Partners.
Futureproofing by building your own
Amidst the pressing demands to achieve critical sustainable development goals, governments in developing countries face the additional complex task of embracing new digital technologies such as blockchains. Moreover, countries in the growth markets are familiar with the constant demands for change propelled by the so-called "digital revolutions." As a result, many national and even regional governments have taken action in one way or another to harness the potential benefits of new digital technologies. While pilots and on-the-ground digital initiatives pushed by the private sector, governments in many countries, reacting slowly, mainly focused on policy and strategy development.
Blockchain technology offers unprecedented opportunities for organisations seeking continuous innovation by providing new ways to innovate across many industries. Unfortunately, when it comes to technology, developing countries are playing catch-up. But that doesn't mean they aren't making progress.
According to Paul Lalovich, partner at Agile Dynamics, "Building on your blockchain network can allow for experimentation and innovation, leading to new opportunities to bring together people across the digital highway from the Atlantic to the Pacific."
To help countries and organizations place their bets on technologies, Ivan Bjelajac, CEO of the MVP Workshop, and his team established 3327 Studio. An R&D digital collective with a mandate to map technologies on a Web3 Technologies Radar, which shows different technologies in today's blockchain landscape, their current return on investment, and how important they will be to business leaders and organizations in the future.
As we look to the future, it is clear that technology will play a crucial role in shaping our world. While some countries may be ahead of the curve, it is essential to recognize the progress being made by nations like Saudi Arabia. Leaders such as Yasser Alobaidan, chairman of Jawraa, are driving innovation and paving the way for a new era of decentralized technology. The future is bright for nations like Saudi Arabia, as entrepreneurs like Jawraa and their team are at the forefront of a technological revolution.
Emilija Vukovic
Business Architecture Practice
Paul Lalovich
Organizational Effectiveness and Strategy Execution Practice
Navigating through the complexity of analyzing feasibility of the NextGen Layer 1 Blockchain protocol.
The purpose of this study is to provide answers to questions about whether building a layer 1 blockchain protocol would benefit growth markets and, if so, what those benefits would be. The study aims to address two main questions: What are the benefits and opportunities of designing a layer 1 blockchain protocol specifically for the growth markets of South America, Africa, and Asia, and what should the NextGen layer 1 blockchain protocol look like?